Écrit par Eric

Lundi, 08 Août 2016 21:09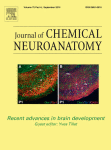 (8/8/16) Une étude à paraître dans le prochain Journal of Chemical Neuroanatomy de septembre 2016 montre que les rayonnements wi-fi provoquent une production excessive de substances réactives de l'oxygène (ROS)  et diminuent la défense de l'organisme contre les antioxydants, ce qui conduit à une oxydation du cerveau, et des dommages au foie et aux membranes.
L'étude a été menée par des chercheurs turcs sur 16 femelles rats enceintes puis leurs 48 nouveaux-nés. Dans le groupe exposé (wi-fi 2.45 ghz, 1h/jour, 5 jours/semaine), le niveau de lipides dans le cerveau et le foie était plus important, et l'activité du peroxydase de glutathion (GSH-Px) ainsi que les concentrations de vitamines anti-oxydantes A et E, et de beta-carotène étaient plus basses, toujours dans le cerveau et le foie. Les concentrations de vitamine C et de glutathion (GSH) étaient aussi plus faibles dans le cerveau.
Oxidative stress of brain and liver is increased by Wi-Fi (2.45 GHz) exposure of rats during pregnancy and the development of newborns
(a)

Neuroscience Research Center, Suleyman Demirel University, Isparta, Turkey
(b)

Department of Biophysics, Medicine Faculty, Suleyman Demirel University, Isparta, Turkey

(c)

Department of Biophysics, Medicine Faculty, Izmir Katip Celebi University, Izmir, Turkey
An excessive production of reactive oxygen substances (ROS) and reduced antioxidant defence systems resulting from electromagnetic radiation (EMR) exposure may lead to oxidative brain and liver damage and degradation of membranes during pregnancy and development of rat pups. We aimed to investigate the effects of Wi-Fi-induced EMR on the brain and liver antioxidant redox systems in the rat during pregnancy and development.
Sixteen pregnant rats and their 48 newborns were equally divided into control and EMR groups. The EMR groups were exposed to 2.45 GHz EMR (1 h/day for 5 days/week) from pregnancy to 3 weeks of age. Brain cortex and liver samples were taken from the newborns between the first and third weeks. In the EMR groups, lipid peroxidation levels in the brain and liver were increased following EMR exposure; however, the glutathione peroxidase (GSH-Px) activity, and vitamin A, vitamin E and β-carotene concentrations were decreased in the brain and liver. Glutathione (GSH) and vitamin C concentrations in the brain were also lower in the EMR groups than in the controls; however, their concentrations did not change in the liver.
In conclusion, Wi-Fi-induced oxidative stress in the brain and liver of developing rats was the result of reduced GSH-Px, GSH and antioxidant vitamin concentrations. Moreover, the brain seemed to be more sensitive to oxidative injury compared to the liver in the development of newborns.
Mise à jour le Lundi, 08 Août 2016 21:37